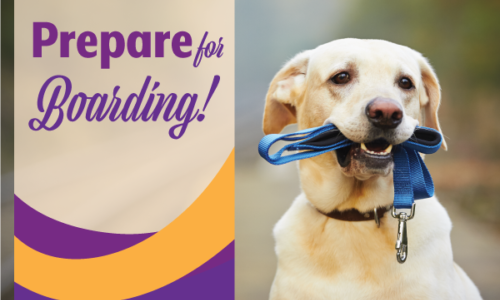 Got plans for the holidays? If so, it's not too soon to make boarding reservations for your pets! In fact, our spots are already starting to fill up for the most popular weeks, so make sure you call soon—not only to book your pet's stay, but also to check that their required vaccinations are current and make an appointment if they're not.
For the safety of your pet and all our guests, animals who board with us must have the following current vaccinations:
Dogs—rabies, distemper, bordetella (kennel cough), and a negative fecal test on record from the past six months. In addition, due to a recent outbreak of canine influenza (CIV) in our state, we are also requiring the CIV vaccine. This virus is highly contagious, and unvaccinated dogs have no immunity to it.
Cats—rabies, FVRCP, negative fecal test on record from the last 6 months.
MVC offers clean, climate-controlled accommodations with lots of personal attention and veterinary supervision during the day. Our feline guests stay in comfy kitty "condos" separate from dogs with plenty of natural light and window views.