Meet the caring and compassionate veterinary care team and Reid Veterinary Center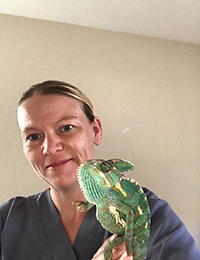 Shanon – Office Manager
Shanon joined the Mobile Vet Team in 2017 and has been working as a Veterinary Technician for over 15 years. Shanon graduated from the University of Connecticut in 1998 with a Bachelors Degree in Animal Science. Originally from Stratford, Shanon currently resides in Seymour along with her teenage son, three fluffy pups, a menagerie of reptiles and Mango the hamster. In her free time she enjoys spending time with family and friends, relaxing by the pool and gardening.
---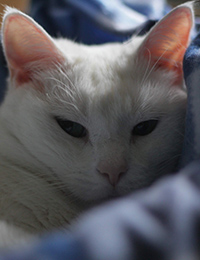 Cathy – Certified Veterinary Technician
Catherine is a Certified Veterinary Technician and a Certified Fear Free Professional. By day she works at Reid Veterinary Center, and by night she studies Herbalism. In her free time she enjoys reading and writing, binge-watching television series, and avoiding all physical activity. You are likely to find her in her natural habitat, the library. Her fur-baby is a 14 year old diabetic feline named Gabby, who, like her owner, enjoys napping and food.
---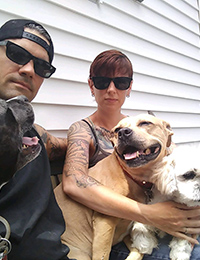 Erin – Veterinary Technician
Honesty, Integrity, and Compassion
"Be humble in your confidence yet courageous in your character." – Melanie Konlouris

I've been a Vet Tech since 2004. I've worked in both E.R. and G.P.
I have a large family that I adore. I've been married since 2006.
Together we have two dogs – Hogan Joseph and Autumn Shea, three red-eared sliders Wilma, Roxy, and Tiny Tim, and finally Yuki Hanso San my crested gecko.

When I'm not working, I'm tending to my plants, animals, cooking, reading/working on my craft or watching movies. If I wasn't a vet tech, I could/would be in law enforcement, have a rescue farm/sanctuary or rehabilitating shelter dogs.
---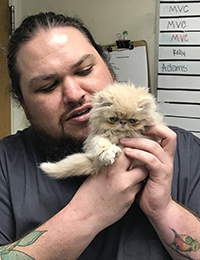 Jonah – Veterinary Technician
Jonah has been working in the veterinary field for 8 years. He has two cats at home, Shiva and T'Challa. "Never apologize for your giant dog jumping on me. If I get taken down by 150lbs of fluff, that's how I go."
---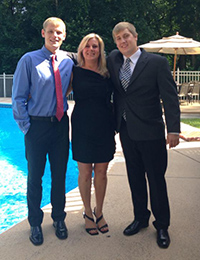 Lynda – Veterinary Assistant
Hi, my name is Lynda. I have been working for Reid Veterinary Center for 11 years now, I only work at the clinic on the weekends. During the week I am a nanny for two beautiful girls named Clover and Arden. I have 2 sons, Dale and Brandon age 26 and 24.
I absolutely love animals. Miss Kay, a Golden Retriever, is my dog along with 5 cats. People say that I am a crazy cat lady, I don't argue with that.