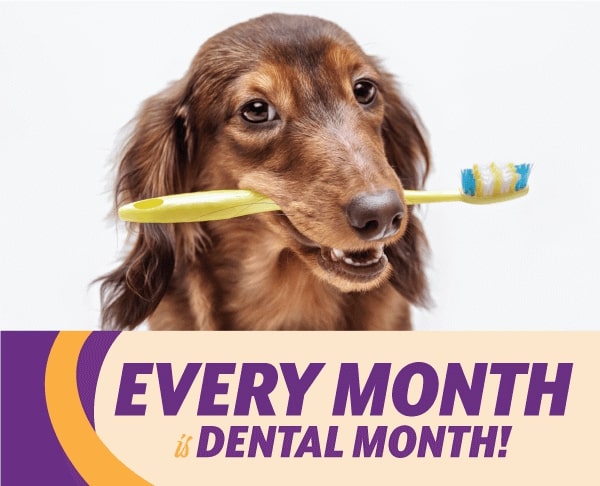 February is National Pet Dental Health Month—which gives us a reason to remind you just how important good oral hygiene is for your pet. But at MVC, every month is Dental Month and we have a NEW standing offer: book your pet's dental within 30 days of a dental evaluation and you'll save 15% on the whole procedure—all year long!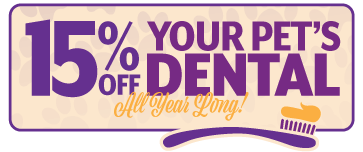 See, most pets over three have some evidence of periodontal disease, and it's not just about bad breath: left untreated, it can result in gum inflammation, tooth loss, pain, and eventually, serious illness. That's why we don't limit our dental special to just one month of the year—it's just too important to your pet's health and can even affect longevity.

If it's been over a year since your animal friend had a dental exam, or if your pet has symptoms like stinky breath, head shyness, or you see blood on chew toys, don't wait! Take advantage of our year-round dental special and make an appointment online or by calling 203-261-9223!